D.Gregor-Caicco Serenity 86
Pending New Arrival
We have just returned from our two week charter of "Serenity 86". The trip could not have been more perfect and all aspects of the charter exceeded our expectations.
1. Serenity 86: The boat is meticulously maintained. The bright & varnish work look as if they were finished yesterday. The decks are as smooth as silk without blemish. All guests were barefoot the entire time with no splinters or nicks due to rough spots. The condition of the interior cabins, heads, showers are all essentially brand new. Everything is ship shape at all times: sheets coiled, fenders stored and hung in their spots on the bow when not in use, everything in its place. "Serenity" sails much like a cat -- she needs a slight or broad reach to move along but in 10-13 kts sailed quite comfortably and when we had a day of 25+kts of breeze was up to 10+ kts and holding her head quite nicely. We sailed most days but one when there was no breeze and when we were returning up the coast into the wind. Under motor she averages 7-10 kts depending on how far we needed to go.
She is simply in another class than most of the Gullets we observed during our cruising.
2. Crew: Captain Mehmet, former navy, runs a very tight ship. The crew is always dressed neatly and appropriately (change twice daily). They are polite, friendly (all have a great sense of humor) and very attentive to all the needs of the guests, including picking up after them when books, phones, glasses etc are left unattended. (they are placed in a catch-all storage basket in the salon - the "find-it" bin).
The crew is professional in every respect, anticipating all needs and accommodating all requests within their range of capabilities. They operate as a well oiled team when berthing, raising or lowering sails, anchoring or simply under sail.
3. Meals: The cook performs miracles! In two weeks we have had only a few duplicate dishes but never entire meals. The meze were healthy and delicious and the main courses of fish, lamb, chicken and beef all cooked to perfection. The presentation was artful such as you would see in a 4 star restaurant. We had fresh fruit morning, noon and night as well as specially prepared desserts including ice cream, biscuits and cakes. The quality of meals was far beyond our expectations and an amazing tribute to the chef who worked tirelessly in the large galley, but to the extent you never really observed any untidiness that would normally be associated with cooking a meal for 8 persons. Truly a professional in all respects.
Breakfasts were amazing, with coffee, tea, cereals, cheese, yogurt, a wide variety of fresh fruit, toast and eggs to order. We even had crepes included one morning.
4. Routing: The two weeks  from Bodrum to Fethiye and Fethiye via Kekova back to Fethiye represented a marvelous view of the Turkish coast. There was a variety of views and coastline as well as interesting sites to visit during our cruise. The routine was to anchor every evening in a secluded bay or cove; relax and swim before cleaning up for dinner, then simply enjoying the evening. Awake in the morning for b'fast, morning swim and then head off for an afternoon anchorage to repeat the swim, lunch, relax routine and then head to our evening anchorage.
The visits to Symi and  Kalkan where we anchored in port were both nice breaks although our group was not overly impressed with Symi and found it to be a bit pricey although it was scenic and a nice walk about. Kalkan was a lovely spot and our dinner ashore was  much enjoyed by all.
5. Services: Sheets are changed twice a week, towels twice a day. Swimming towels are numbered & kept in a storage container on the after deck. There is a washer & dryer on board should the need arise to wash clothes. Wireless was available 90% of the time. It was only down in isolated parts of the coast line or when anchored in a steep bay where signals were blocked. Air conditioning was available 24 hrs per day. (Serenity has two generators one of which is operating 24 hrs a day.
Fresh water tank holds 4000 liters and the water maker produces 180 liters per hour so no restriction on showers. Showers are as powerful as a home shower and hot water is plentiful.
Aircon in the master cabin is perfect, but fan size could be increased in the two twin cabins and  in the queen cabin as these seem to be unable to keep up with demand.
All in all this was the trip of a lifetime that far exceeded the expectations of all on board. We credit your recommendation to select "Serenity 86" and the professionalism and warmth of the crew as well as the quality of the boat for the result.
As information we provided a gratuity of slightly in excess of 10% of the charter fee.
I would be pleased to act as a reference for "Serenity 86" or answer any questions from a prospective charterer should the need arise. Once again, thanks to you for your knowledge, professionalism, follow through and focus that made all this possible.
Wish you well with the pending new arrival.
Best regards,
Dick McGregor
speriamo alla prossima estate
Buon giorno, Volevo confermare che il nostro soggiorno su Cagan dal 29 giugno per la durata di una settimana, è stata per tutti noi una meravigliosa vacanza. L'equipaggio è stato gentile e disponibile. Il mangiare ottimo ed abbondante. Unic...
Leggi di più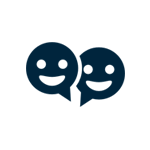 Nicoletta Staderini

Italy
tutto molto ben organizzato
Ciao Ayca, Spero tutto bene. Ti ringrazio molto dell'email e scusami per il ritardo. Guarda ho difficoltà a dare e a trovare del feedback negativo sulla nostra esperienza nel caicco Grande Lale. E stata una bellissima vacanza veramente da...
Leggi di più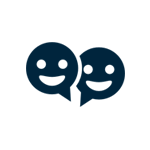 Gianluca Sabbatucci

Italy
Hai Bisogno di Supporto ?
Se vuoi contattarci nuova richiesta di noleggio caicco compila il modulo di contatto.
Puoi anche contattarci per telefono.